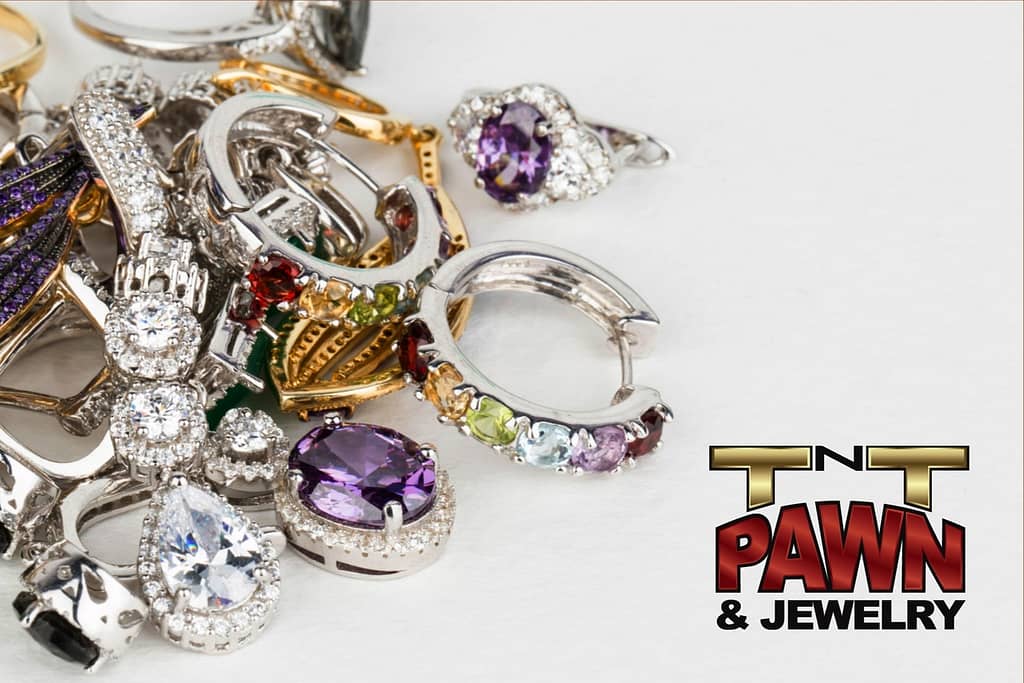 If you're looking for something sparkly for yourself or that special someone, here are eight good reasons to buy from TNT Pawn instead of the large chain stores.
Value. Our prices on fine jewelry are typically half that of retail.
Care. All our jewelry is inspected, priced, and polished by trained industry experts.
Happy returns. We offer a generous 30-day money back guarantee.
Betterment. We have a generous trade-up policy.
Spotless. We offer free jewelry cleaning that will have your precious stones always looking … precious.
Generosity. We have a 75 percent loan back policy.
Authenticity. Our jewelry is expert certified.
Great people. Our helpful and friendly sales staff has the product knowledge to help you find that perfect something for that perfect someone.
 So what are you waiting for? Stop in today!