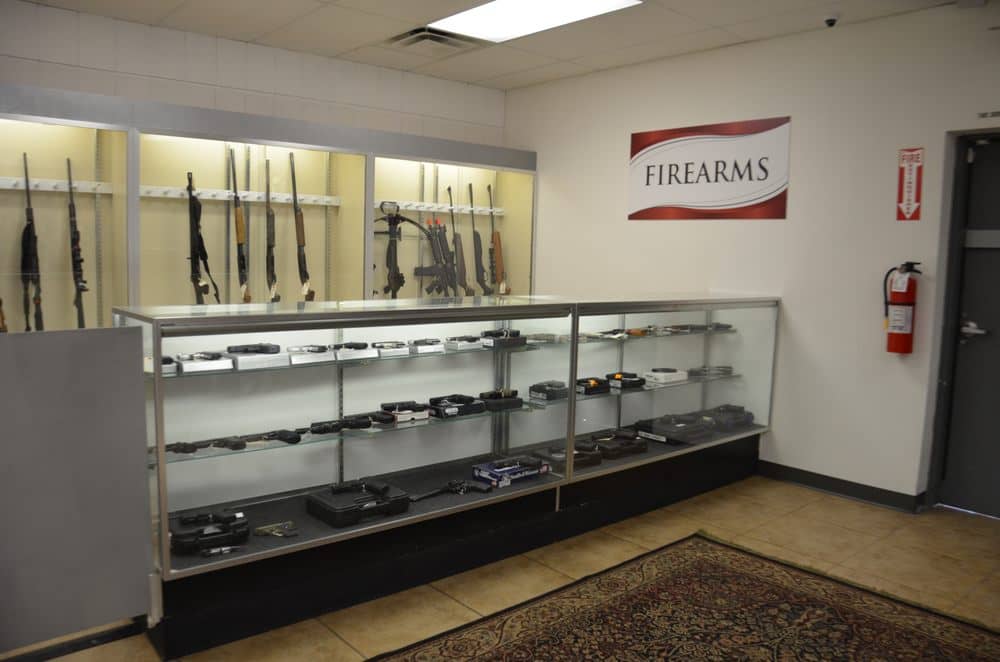 Want more bang for your buck? TNT Pawn & Jewelry in Las Vegas and Phoenix offers great loan value on your firearms, including pistols, handguns, rifles, shotguns, revolvers and semiautomatic weapons. You can enjoy 75 percent back on all firearm loans at TNT Pawn, which has a great selection of weapon types and is the best place to purchase firearms in Las Vegas, Nevada, and Phoenix, Arizona.
At our Las Vegas location you'll be able to browse a massive inventory of available firearms through our kiosk.  In Phoenix, you can shop for your next firearm in person or through our online store. TNT offers collateral lending on your firearm with a generous 75 percent back on all firearms loans. If you're ready to sell, we pay top dollar for your firearm.  TNT Pawn in Las Vegas and Phoenix is also a great place to safely store your firearms, giving you added peace of mind.
Stop by either of our stores in Nevada and Arizona and let our experienced sales associates help you with your firearm needs. Talk about trigger happy!