As a full-time musician hustling a living through drumming, Mark Johnson – MJ to his friends – commonly visited Phoenix music stores to purchase equipment, repair his gear, or perhaps score a choice vintage drum set.
On a day like any other day 32 years ago, he couldn't possibly have guessed that a chance stop at a place called Trading Post Sales would direct him to his destiny. It was there, tacked to a bulletin board, that his future called to him from a ratty mess of job postings, services, and events.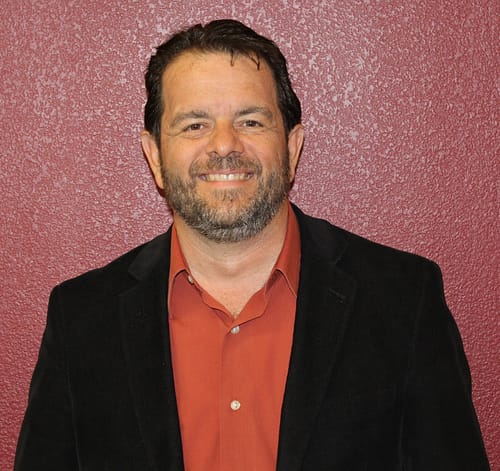 The pawn shop employment ad intrigued him, and it didn't hurt the shop was attached to the music store – a happy circumstance that greased an easy transition into a new line of work.
"I started doing this part-time in college while I was playing professionally and fell in love with the business," MJ explained. "I was asked to be part of the leadership team in the first company I worked for, and it launched my career."
More than three decades later, MJ is still hard at it and still loving it – a lifetime of accumulated experience guiding his hand as TNT Pawn's director of consumer lending.
For most people, an expert classification in even a single subject is more than enough to keep them occupied. In MJ's case, one is just one of many. Drawing from a background in disparate fields of endeavor, he has abundant knowledge of firearms, musical instruments, and jewelry – especially diamonds.
MJ attended the Gemological Institute of America, where he learned to evaluate diamonds and determine their value based on the four key components of clarity, cut, color, and carat.
"It really gave me a great insight into the industry," he said.
Likewise, the selling, trading and purchasing of firearms for the last 30 years has given MJ, a onetime firearms instructor, a depth of gun knowledge few others in the industry possess. And as a former full-time musician, MJ's judgment of instrument value is incontestable.
All this firsthand knowledge has served him well over the years.
"It gives you credibility with the customers when you have a background in the merchandise they're bringing in," he said. "Being able to speak the same common language about a product, you're able to impart insight onto it, explain why it has value, and arm them with information."
Asked what he likes best about the industry, MJ was challenged to name just a single element.
"There's so much to love," MJ said. "I think first and foremost is the relationship we have with our customers. We truly become friends. We know each other on a first-name basis and establish a rapport of trust. I have customers who still come to see me after 20 plus years. In what other industry is that the case?"