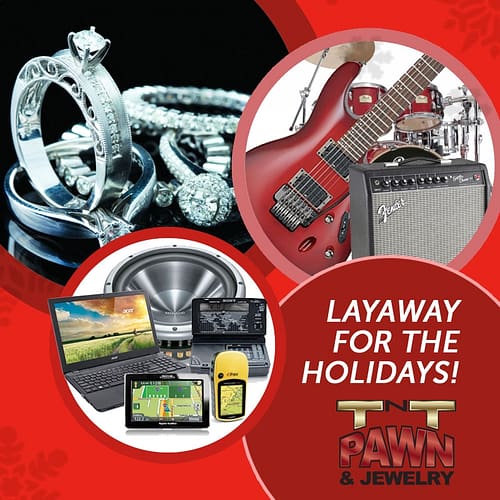 It may seem like the wrong time to discuss Christmas shopping, but don't let the triple digit temperatures fool you. December will be here before you know it, so if you're the type of person that prefers to avoid the craziness of the malls, now is the perfect time to get a head start on your holiday gift buying at TNT Pawn & Jewelry.
The arrival of July means we have official entered layaway season at both our Las Vegas and Phoenix locations of TNT. We have a great selection of desirable items that would make the perfect gift for your loved one, including fine jewelry, electronics and musical instruments. Best of all, if you can't afford it all at once you can make easy monthly payments and have it in time for Christmas!
We have great payment terms on all our high quality items during Christmas layaway season, and remember: It's never too early to Christmas shop. Layaway today at TNT Pawn & Jewelry! You'll be happy you did!