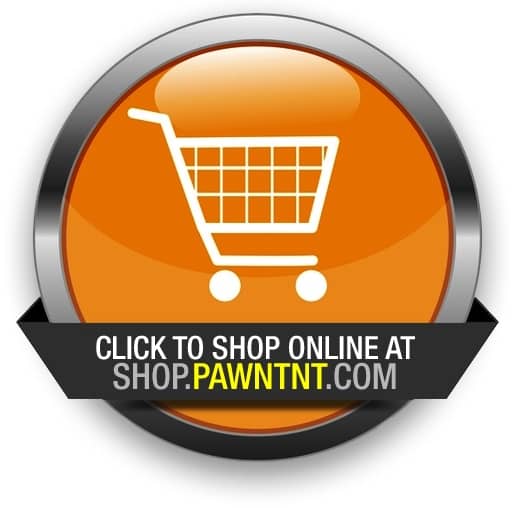 As much as we'd love to see you face to face, we acknowledge it isn't always possible for you to visit us in person. It's for those occasions when you can't get to us physically that we've made it possible to connect virtually.
Just visit our website and click on the gold button sporting a white shopping cart. Through the magic of the internet you'll be whisked away to a retail wonderland where jewelry, electronics, watches, purses, musical instruments, firearms and many other desirable items are waiting for just the right owner. What's more, special online store pricing means you can get great deals on select items.
Right now we're having a sale on video games and video game systems. You can purchase DS, Wii, Nintendo, and PlayStation video games starting from the very, very, very low price of $3.99. Of course you'll need something to play them on, so we've taken the liberty of offering PS3 and X-Box 360 game systems from only $49.99, X-Box One systems from $149.99, and PlayStation 4 systems from $179.99.
We are pleased to provide this convenient online service, but don't stay away too long. We like visiting with you in the store!